5 Best Equity Crowdfunding Platforms in Europe – 2023
If you're looking for the best equity crowdfunding platforms in Europe, you've come to the right place. Equity crowdfunding is a great way to invest in startups and small businesses, and it's becoming increasingly popular as a way to make money.
This list of the best European equity-based crowdfunding platforms will help you find the right website or app, and get started investing in the right companies. With these platforms, you can easily diversify your investments and start building a portfolio of successful businesses. So take a look, and start investing in the future of Europe today!










FAQ about equity crowdfunding platforms
What is equity crowdfunding and how does it work?
Equity crowdfunding is an innovative form of fundraising that allows individuals and companies to raise capital by selling shares to investors. It has become increasingly popular in Europe over the past decade, as the emergence of new equity crowdfunding companies has made it easier for entrepreneurs and investors to connect and transact.
In equity crowdfunding, the company sells shares or other securities to investors through a registered equity crowdfunding platform. These platforms provide a space for entrepreneurs and investors to connect, discuss and negotiate the terms of investments. The top equity crowdfunding platforms are regulated by the European Securities and Markets Authority (ESMA) and must comply with the applicable securities regulations in each country they operate.
Ultimately, equity crowdfunding is an efficient and cost-effective way for entrepreneurs and investors to connect and transact. It allows entrepreneurs to raise capital and reach a wider audience while giving investors the opportunity to access a variety of high-growth investment opportunities. Crowdfunding platforms in Europe are making this process even more accessible and efficient, making it a great option for entrepreneurs and investors alike.
Types of equity-based crowdfunding platforms
There are three main types of equity crowdfunding platforms:
Business crowdfunding platforms
Real estate crowdfunding platforms
Litigation crowdfunding platforms
Learn about each type of platform here:
1. Business crowdfunding platforms
Business crowdfunding platforms are online platforms that enable startups and small businesses to raise capital from many small investors. They allow businesses to present their projects in a public forum, which allows them to attract more investments than they would be able to access through traditional sources of funding. The platform can also provide access to a large number of potential investors, and allow businesses to crowdsource their funding needs.
Learn more about one of the most popular business crowdfunding platforms in this review of CrowdedHero.
2. Real estate crowdfunding platforms
A real estate crowdfunding platform is an online marketplace that connects investors to real estate projects. It allows investors to pool their money together to purchase real estate projects, such as residential or commercial properties, and receive a share of the returns. These platforms provide access to investments that might otherwise be inaccessible to investors due to their high costs or geographic location.
Learn more about one of the most popular real estate crowdfunding platforms in this review of Reinvest24.
3. Litigation crowdfunding platforms
A litigation crowdfunding platform is a type of online platform that enables members of the public to contribute financially to a legal dispute, such as a class action lawsuit, without the need to invest money in a particular company or individual. This type of crowdfunding allows individuals to participate in the legal process without having to bear the full financial burden. The funds that are raised can be used to pay legal fees, expert witnesses, and other costs associated with a lawsuit.
Learn more about one of the most popular litigation crowdfunding platforms in this review of AxiaFunder.
Benefits of equity-based crowdfunding sites
The main benefit of equity crowdfunding sites is the ability to raise capital without having to go through traditional venture capital or angel investors.
This is attractive to entrepreneurs, as they can save time and money by reaching out to a large pool of potential investors at once. The equity funding platforms also give entrepreneurs the opportunity to build relationships and market their products to a much wider audience.
On the other hand, investors benefit from top equity crowdfunding sites by getting access to a wide range of investment opportunities that may not be available through traditional channels. They can diversify their portfolios and gain exposure to early-stage companies with high growth potential.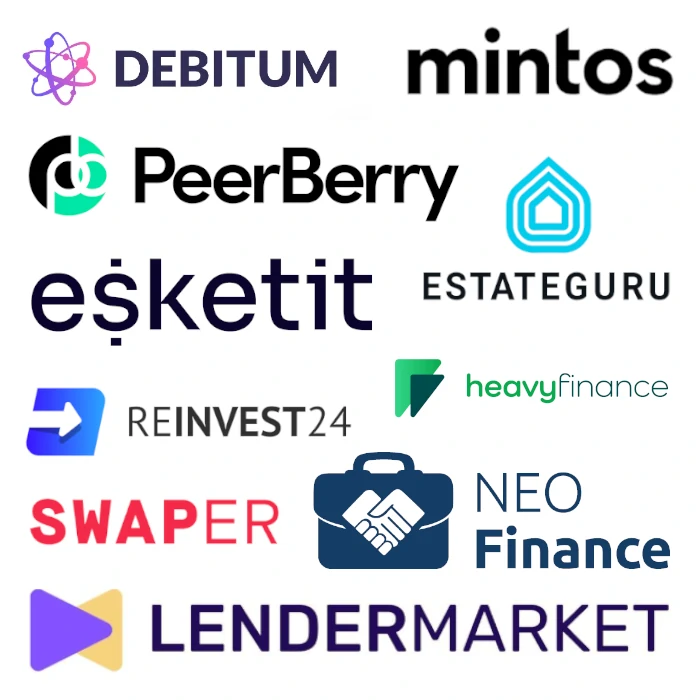 Risks of equity crowdfunding platforms in Europe
Regulatory risk: Europe is subject to a variety of different regulations that must be adhered to. Equity crowdfunding platforms must ensure that they comply with all applicable regulations in order to remain in business.
Fraud risk: There is a risk of fraudulent activity occurring on equity crowdfunding platforms, including false information being provided to investors or the misuse of investor funds. It is important to do your due diligence when choosing a platform and ensure that it has measures in place to prevent and detect fraud.
Reputational risk: If a platform is not reputable or has had past issues, it can put off potential investors and damage the platform's reputation. It is important to choose a platform that has a good track record and is well-respected in the industry.
Liquidity risk: Investors need to be aware that equity crowdfunding platforms do not offer the same level of liquidity as other investment vehicles. It may be difficult to exit an investment quickly and if the platform is not well-established, it may be difficult to find buyers for the shares.
Market risk: A crowd equity investment is subject to market risk, which can lead to losses if the market moves against the investor's position.
Security risk: Platforms must ensure that they have adequate security measures in place to protect investor data and funds. This includes encrypting data, using two-factor authentication, and monitoring suspicious activity.
Tax risk: Equity crowdfunding investments may be subject to different tax rules depending on where the investor is located. Investors should be aware of their tax obligations and ensure that they are compliant with all applicable tax rules.
Lack of expertise: Equity crowdfunding platforms are typically run by individuals who may not have the same level of expertise as professional fund managers. This can lead to poor investment decisions or a lack of understanding of the risks associated with the investments.
Lack of diversification: Crowd-sourced equity funding tends to be concentrated in a small number of companies and sectors, which can lead to increased risk if the investments do not perform as expected.
Platform risk: Equity crowdfunding platforms are still relatively new and some may not be as secure or well-established as others. It is important to research the platform and ensure that it is legitimate before investing.
How to choose an equity crowdfunding platform
When choosing an equity crowdfunding platform, it is important to consider the reputation of the platform, the types of investments available, and the fees associated with each investment. It is also important to research the platform's track record of successful investments, the speed of investment decisions, and the level of customer service offered. Additionally, it is important to look at the platform's regulatory compliance and the investor protection measures it has in place.
The best equity crowdfunding sites in Europe include Reinvest24, CrowdedHero, and AxiaFunder, which all have excellent reputations, offer a variety of investment types, and have low fees. They also provide detailed information on the businesses seeking funding, have a strong track record of successful investments, and offer excellent customer service.
Best equity crowdfunding platforms in Europe
Here are some of the best equity crowdfunding platforms in Europe:










Biggest equity crowdfunding platforms in Europe
Are you looking for the biggest equity crowdfunding platforms in Europe? Here are the top 10 equity crowdfunding sites right now:
The largest equity crowdfunding platforms are not necessarily the best. There are several different types of crowd equity platforms. Some focus on startups, while others are focusing on real estate or litigation. You should always keep your investment goals in mind before you crowdfund equity investments.
Tips for investing in European equity crowdfunding platforms
Choose a platform with a strong track record: Before investing in equity crowdfunding, it is important to research the platform and its track record of successful investments. Make sure the platform has a good reputation and a strong track record of successful investments.
Check the platform's security: Before investing in equity crowdfunding, it is important to make sure the platform has taken the necessary steps to protect investors from fraud and other risks. Look for platform-specific measures such as secure authentication, encryption, and biometric authentication.
Evaluate the investment opportunity: Before committing funds to an equity crowdfunding platform, it is important to thoroughly evaluate the investment opportunity. Research the company, its management team, and its business model. Make sure you understand the risks involved and how the company plans to use the funds.
Review the terms of the investment: Before investing, take the time to review the terms of the investment. Understand the rights and responsibilities of the investor, the company, and the platform. Make sure you understand the payment terms, voting rights, and exit strategy.
Understand the fees: Equity crowdfunding platforms charge fees for their services. Make sure you understand the fees involved and how they are structured. Also, make sure you are aware of any additional costs that may be associated with the platform.
Diversify your investments: To reduce risk, it is important to diversify your investments across different platforms and different companies. This will ensure that if one crowdfunding equity investment fails, your other investments are not affected.
Monitor your investments: Investment-based crowdfunding can be volatile. It is important to monitor your investments and make sure they are performing as expected. This can help you identify potential problems before they become serious.
Use a financial advisor: If you are uncertain or uncomfortable with making equity crowdfunding investments, consider using a professional such as a financial advisor. A professional can provide guidance and advice to ensure your investments are successful.