EstateGuru vs ReInvest24
In the comparison table below, you can compare ReInvest24 vs EstateGuru before you pick your favorite P2P platform:
EstateGuru
ReInvest24
Trustpilot
4.2 ⭐️
(based on 550 reviews)
4.5 ⭐️
(based on 100 reviews)
Launched
2014
2018
HQ country
Estonia
Estonia
Investors
150.000 +
20.000 +
Minimum investment
€50
€100
Auto-invest
Yes
No
Secondary market
Yes
Yes
Sign-up bonus
+0.5% on your investments in the first 3 months
(Click to activate bonus)
No
In-depth reviews
EstateGuru review
ReInvest24 review
Last updated: January 1, 2023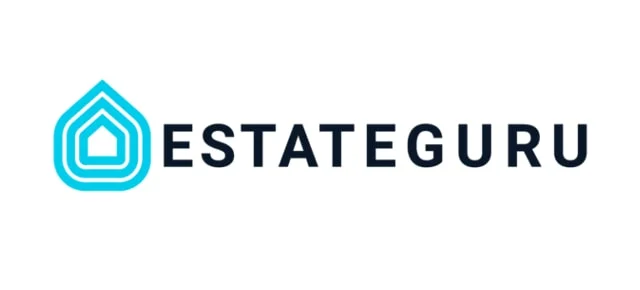 Is it a match?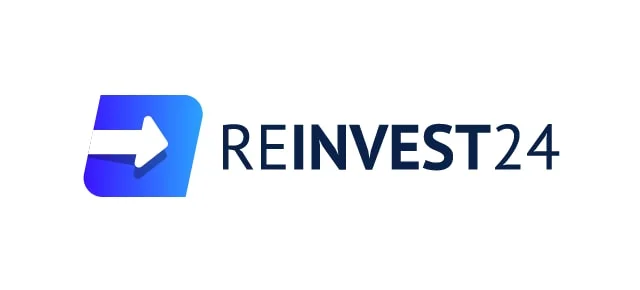 Is it a match?
Is it time to invest in real estate? They say it's the best time – so let's compare EstateGuru vs. Reinvest24 and see which one's better and for what purpose.
Want to diversify your portfolio or simply believe that real estate investment is the most solid option to grow capital? Well, either way, you must be aiming to choose the best investment platform that will suit your needs, answer requirements, be safe – but risky (for better gain), be well-known and trusted – but not overcrowded (for better quality offers).
So let's compare and contrast two of the most attractive real estate investment platforms that I am familiar with and am now considering investing on – again.
Both EstateGuru & Reinvest24 are real estate investment platforms with several similarities and differences. Please note that I won't be picking the best one since both platforms have their perks, so it is purely a question of which one suits your specific goals better.
Here we go.
EstateGuru: A leading Pan-European marketplace.
EstateGuru is a cross-border marketplace for mid-term and long-term property loans. It facilitates property-backed loans for SMEs and selected investment opportunities for a global investor base. The EG offers mortgage-backed loans, which is an exciting way of investing in the real estate-related asset class.
In 2014, a team of real estate and fintech experts based in Tallinn, Estonia, established an investment platform aimed at small entrepreneurs and visionaries in the property development business. Almost a decade later, they have facilitated around 4,836 loans worth more than €677,359,310.
EstateGuru currently has 153,585 investors from 109 countries – they have earned average returns of 10.85% by backing property loans in Estonia, Latvia, Lithuania, Spain, Germany, Sweden, and Finland, with the UK, Ireland, and Portugal to follow soon.
Reinvest24: A high-yielding pioneer in the field.
Reinvest24 is a young but rapidly growing Estonia-based real estate crowdfunding platform launched in 2018. Created with the purpose of making the investment world less of an exclusive club and more accessible to everyday investors, Reinvest24 is betting on its accessibility streak; the application is easy to sign up for and use. They give out equity loans to the investors, while also promoting reinvesting as a primary income tool.
Although the platform is relatively fresh, the team behind it has been in the business for over 10 years, so they've had serious experience in finance, real estate, and IT – a fact that adds to the platform's trustworthiness.
With them, you can invest in pre-vetted real estate projects that otherwise wouldn't be so easily accessed if you are not a person from the circle.
Reinvest24 has 20,000 investors, and their average return is 14.8%. At Reinvest24, you can find development projects, rental projects, and 3rd party financing loans from 5 countries, such as Estonia, Latvia, Spain, Germany, and Moldova.
EstateGuru vs Reinvest24: Key Differences
It is essential to understand that the essence of both platforms is very similar. They both advocate making investments more accessible and fairly secure, and they try their absolute best to remain as reliable and transparent as possible. However, some things set these two apart, thus making their assets suitable for different purposes.
The main difference, of course, is the sheer width and mass of EstateGuru's network compared to a much smaller platform like Reinvest24. Their geographical spread, the number of investors, and the number of ongoing projects – EstateGuru definitely takes en masse, which is their privilege since they've been on the market longer. This scale difference means that EstateGuru offers more diversification options, as they offer projects from 7 countries at a significant volume. 
The second key difference, which I believe paints the benefits of each platform very clearly, is that Reinvest24 manages its own projects, unlike EstateGuru, which prefers to finance 3rd party projects with real estate collateral.
Another thing about Reinvest24's business model is that they offer rental projects where the investor has the same profits as the owner of the property. Thus, Reinvest24 is heavily linked to the projects they're offering, being interested in success firsthand and having as much to lose as you.
EstateGuru vs Reinvest24: Project Types
EstateGuru lends to business owners and developers. Development loans aim to supply a bridging loan or fund an entire property project. Business loans strive to provide capital secured on residential properties (houses) or commercial properties (like restaurants or hotels).
All loans at EstateGuru are backed by real estate collateral; when a project defaults, the underlying real estate can get sold. While their total default rate is 2.7%, resulting in €0 capital loss for their investors. Because the loans on EstateGuru are more extensive, they can give much attention to every single borrower. This means they showcase all the data you need as an investor to make a smart decision. Most loans on EstateGuru are between 12 and 18 months. Depending on their payment schedule, they'll either pay interest regularly and pay principal at the end of the loan (bullet payment) or pay both interest and principal at the end (full bullet payment).
Reinvest24, on the other hand, has a more "skin in the game" approach. The platform owns both development & rental projects, with no 3rd party involved. This means, of course, much higher stakes at play for Reinvest24, hence much more care & attention to every project compared to less involved platforms.
The development projects are the ones that Reinvest24 implements and manages. These projects are secured by mortgages or collateral. If you invest, you get a fixed profit from what the projects generate. Then there are real estate-backed loans. It is a loan to a third party with a first-rank mortgage and collateral. In this case, the financing goes to a credible borrower, who uses the funds to build a project.
And, finally, rental projects – an amazing find by Reinvest24, where they buy the property using the investor's money and then proceed to renovate it and rent it, channeling all the earnings to the investors. This is of course a cherry on the cake, as there are not so many platforms in Europe providing investments with the same characteristics as equity crowdfunding.
EstateGuru vs Reinvest24: Secondary Market
Both platforms are working with the secondary market.
Over 150,000 investors on the EstateGuru platform may want to buy and sell their investments before maturity. Of course, a secondary market is no guarantee that your loan will be sold within minutes. 
On the EstateGuru secondary market, there is a 2% fee for the seller. When you look at the secondary market, you can filter on price, filter on the remaining period, or filter on expected return (AROI) – which includes the discount or premium on the loan.
Reinvest24 also heavily offers secondary market options. Reinvest24 allows you to buy and sell as many shares as you like. The secondary market is a fantastic early exit option and one more tool to increase your earnings by reinvesting lower amounts. The cool thing is that you can sell your investment partially. For example – if you have €5K worth of investment to sell, you can do this in one step, and 100 different investors can buy you out, €50 each.
By introducing an early exit option, both platforms increase the liquidity of the investment because you can cash out at any time.
For Reinvest24, the commissions are the same as on the primary market – a 1% fee for buyers and zero fees for sellers.
EstateGuru vs Reinvest24: Fees
Both platforms have their own set of fees.
Recently EstateGuru implemented fees and they charge from 0% to 1%. This fee is deducted from the borrower's interest payments.
Reinvest24 has recently canceled the investment fee, so no upfront payments are needed anymore. Reinvest24 takes a 1% success fee of the principal amount after the investment is paid back.
This way, the fee structure is beneficial for both parties. As for Reinvest24, the fee is the main income stream, so they cannot remove it. Investors, in turn, can earn a little bit more as the principal invested is higher, and so are the monthly interest rates, which can be reinvested in the secondary market.
When withdrawing your money from the platform, the withdrawal fee is applicable on both platforms. At EstateGuru it is €1, at Reinvest24 – €2.
EstateGuru vs Reinvest24: Interest Rates
9.84% is the current interest rate of active loans at EstateGuru. Feels a bit low? Well, it is due to the long-overdue process of the platform charging their fee from the interest payments that borrowers make. However, I must note that it is a common occurrence for big investment platforms – Mintos, for example, also had this deduction introduced, and their interest rates dropped.
So, naturally, a major advantage belongs to the relatively small platform, as the average interest rate on Reinvest24 is 14.8%. Even if we subtract the success fee, which is calculated from the principal that was invested, the average interest rate will still be around 14% after the project is successfully implemented.
Yes, 14% – this figure sets them much higher than any other investment platform, EstateGuru included. And it is higher than on EstateGuru or any other real estate platform. Their advantage is so drastic because most of the projects that are displayed on the platform are their own – not passed on through a third-party developer, but supervised by Reinvest24 itself. This way they cut a lot of usual expenses that real estate platforms have, channeling resources more effectively & gaining more profit.
EstateGuru vs Reinvest24: Usability
Needless to say, both platforms made themselves very user-friendly, safe, and easy to use. But let's dive in a little bit.
In November 2021, the European Crowdfunding Regulation went into effect, and now all the EU platforms have a transition period of 12 months. So, both EstateGuru and Reinvest24 are now operating under the same set of rules. EstateGuru is regulated and supervised by the Bank of Lithuania, while Reinvest24 is currently going through receiving the license in Estonia.
The customer service is excellent in EstateGuru and Reinvest24 – competent, polite, and fast support. EstateGuru has a live chat on weekdays between 9 am and 6 pm. Whenever I had a question, they always returned to me on the same day – within a couple of hours. They are pleased to answer your questions, and they are very knowledgeable.
Reinvest24 offers a return call service, meaning you can call and talk to their support team if you seek a more personal approach. I even had a chance to talk with their CEO Tanel. Cool!
The registration process on both platforms is easy and fast – they made the process as accessible as possible, asking for the most important information only.
The first step to becoming active on the EstateGuru platform is to open an account. The website is user-friendly and well-designed. It comes in English, Estonian, Latvian, German, and Russian. They make it relatively easy to register in under 5 minutes. This includes a KYC procedure where you need to provide an identification document. Once you open your account, you can deposit money.
Reinvest24 website is intuitive, very beautifully designed, and easy to navigate. The main page displays key aspects to let you get to know the platform better. They also provide their rather nifty investment calculator – a simple yet intelligent tool that shows you how much you can earn on every investment. Once you click the button that invites you to begin investing, the site offers you to submit a registration form. Again, here follows a KYC procedure, which is a must for any investment platform. From there, it's a slide – you can begin investing right away.
EstateGuru vs Reinvest24: Which One Should You Choose?
So here we are. A detailed comparison, side by side, of one of the best real estate investment platforms I've tried. Let me reiterate that I won't be choosing "the best one" since I believe both have their benefits and are best for different purposes.
What I love about EstateGuru is their volume of projects, so you can really nail the diversification here. Their website is loaded with helpful information, and you 100% feel like you're going into investing knowing the whole picture. All loans they offer are property-backed.
I am a fan of their auto-invest function – it is passive income in its purest form. However, the sum that you can auto-invest is only €250, which might not be a serious/wanted move for some.
I also like how vast their network is – all across Europe, you really have an array to choose from, to pick something unique, even to invest in the castle in Germany. But… Most of the projects are in the Baltics, so if you're not familiar with the region or want diverse projects in other European countries – not your choice.
With Reinvest24, I love that they focus on equity projects – in those, you get a rental income per month and capital gains when a project is sold. Other real estate crowdfunding websites rarely offer something like this. Also, the interest rates are currently the highest ones available on the market.
Reinvest24 allows you to quickly diversify your portfolio since you only have to invest €100 per project. There are not many projects available simultaneously, which is their advantage, as this means they only select high-quality projects, and disadvantage, as sometimes you want to have more projects. So, investing higher amounts per project is a way to do it at Reinvest24.
So.
If you're looking to invest smaller amounts more often and just keep the investment going, EstateGuru is probably a better choice for you. However, if you choose the high-yielding projects you're investing in carefully, and want to be sure you're only catering to the best of the best – it's Reinvest24. Their meticulousness is a huge plus.