Interview with Maclear's CFO Aleksandr Nikitin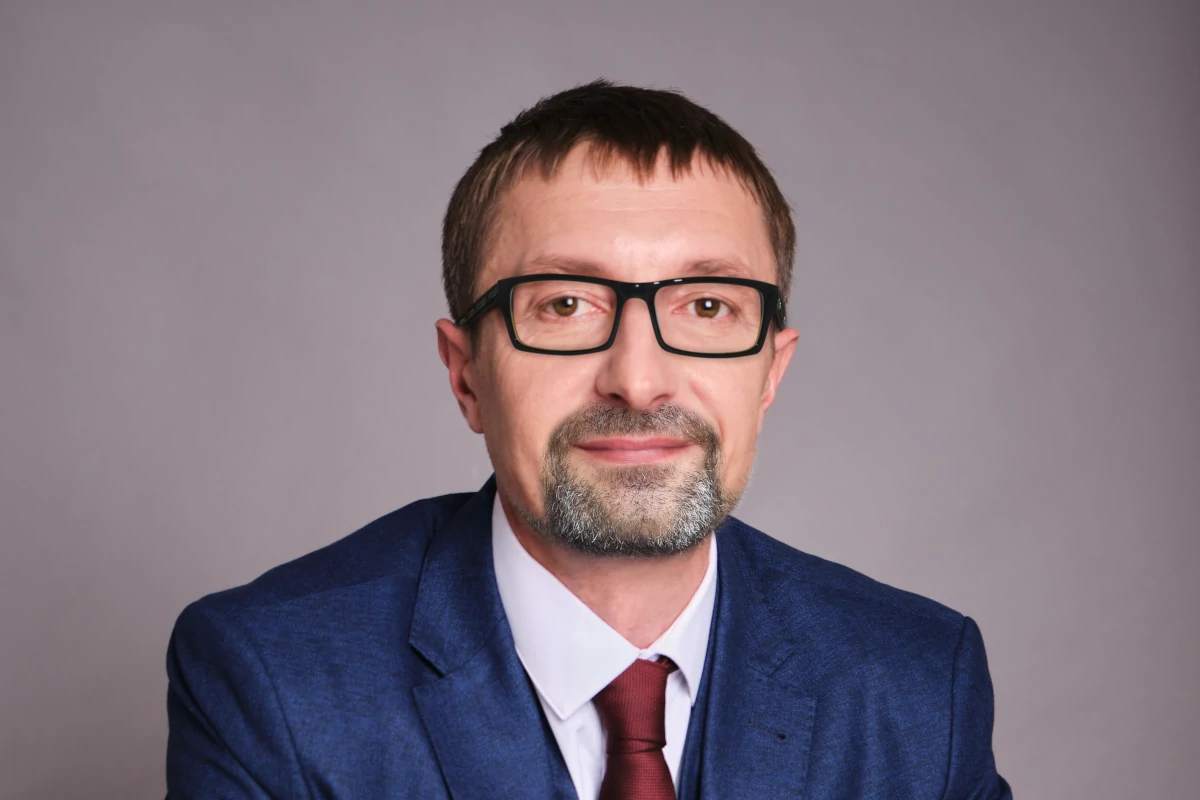 We are excited to bring you an exclusive interview with Aleksandr Nikitin, the CFO of Maclear. This interview took place in October 2023 and promises to shed light not only on Maclear's unique operations but also on Aleksandr's personal viewpoints and insights into the P2P lending industry.
Without further ado, let's delve into the interview we had with Maclear's CFO.
Haven't heard of Maclear before? Learn our opinion about Maclear here.
What is Maclear in a few words?
Back in 2019, the so-called COVID pandemic starting year, Denis shared with me the vision of a transparent user-friendly, and well-regulated Swiss crowdlending platform. This platform would connect Swiss and EU investors with a diverse range of EU-based businesses – potential borrowers seeking additional financing. The primary goal was to overcome the limitations of conventional bank financing, offering an efficient and accessible alternative for developing companies seeking additional funding opportunities. I really liked the idea and also understood for myself that I could contribute a lot of my cross-border managerial experience to this project, along with my energy, knowledge, and skills.
In 2020 we bought the Maclear AG company from the previous owners. The company was dealing with developing complex GRC software solutions. We reprofiled the company and started to develop our own concept. Our platform represents quite complex and unique IT products specifically designed and created for this purpose with built-in risk assessment instruments and scoring models. The platform is fully automated and capable of being adopted and modified according to additional needs and tasks.
Basically, we restarted Maclear as a new venture, but what is more important is the fact that our team consists of highly skilled professionals with years of experience behind them. And all together we are able to serve our counterparties efficiently, reliably, and transparently providing a feeling of confidence and a great level of professional support.
Let me introduce the key executives of Maclear AG.
My partner Denis Ustjev – Maclear's CEO and one of the co-founders, has multi-year experience in business consulting, capital investment, and business loans management, the banking sector, and various in-house senior management roles in multi-national companies.
I am the second co-founder and CFO, also contributed a lot to company development permanently applying my best practical knowledge, accumulated skills, and previous working experience from various foreign trade and industrial projects. I am also responsible for financial reporting and accounting, actively participate in project selection, and monitor and simultaneously control proper and careful risk assessment implementation within the company.
Also, it's important to mention our third director Alexej Martin, who is a professional lawyer and capable of supporting our colleagues in the areas of banking and financial market law, including capital and license requirements. Alexej is holding simultaneously a Relationship Manager position at MBaer Merchant Bank AG in Zürich and covers various important areas including proper KYC, due diligence, pre-compliance checks, and onboarding procedures for new clients.
Our Chief AML and Compliance Officer is Igor Bannikov. He ensures compliance with the industry standards, regarding proper verification and full assessment of each borrowing project to be listed on the platform. He approves due diligence reports and risk scoring prepared for each borrowing project.
Is Maclear a regulated platform?
We want to make a strength on the fact that we are a Swiss-based company regulated by Swiss financial regulation and Swiss legislation. The essence of the regulatory framework remains the same and very similar to EU normative.
I would say that Swiss financial regulation and monitoring is reasonably heavy, but not overloaded with complicated and silly restrictions and bureaucracy. At the same time, in its essence, it is very similar to EU regulation covering the crowdlending/crowd financing field.
As a member of PolyReg SRO, we are regulated and monitored by Swiss Financial Authorities, and we can act as financial intermediaries of the non-banking sector IN and FROM Switzerland. This practically equals to the European Crowdfunding Service Provider License but with some specific limitations imposed by Swiss regulation. These specific limitations are described in our Compliance Concept and Internal Client's Policy. They include a 1 million threshold and 60 days limitation for the Investor's Funds to be held in Maclear's bank accounts at any time. We successfully adopted the abovementioned restrictions to our current business model and have no other obstacles to move further in our development.
Also, it is important to mention that Swiss regulation imposes very strict norms on Compliance, AML, KYC, GDPR, and other issues to be adhered to. Therefore, I would say, that the Swiss financial markets regulatory framework at first prioritizes investor protection and awareness of the existing and potential risks, requiring crowdlending platforms to implement measures to safeguard the interests of investors. This includes disclosure requirements, proper due diligence processes for potential borrowers, and risk management practices to be implemented which are aimed at minimizing potential risks.
Nevertheless, your question is also relevant to our current roadmap, because we plan during the next year to open a subsidiary company for Maclear, to be established in the EU, and to be fully qualified for an ECSP License. Of course, we assume that this is going to take some time and effort, and soon we are about to start all necessary preparations for this, but to be honest, at the current moment we are fully concentrated on our Swiss company development.
What safety measures does Maclear have to protect investors?
We are a new player in this field and it is very crucial for us to gain the trust of our potential investor's audience. This is definitely a question of our survivability.
Therefore, we have to be very careful and very conservative in our practical approach toward potential borrowing projects that we propose to investors' attention. What sets Maclear AG apart is its focus on real sector businesses such as production/fabrication, retail sector, and various demanded services, which demonstrate sustainable performance and are capable of generating stable revenues. The company places great emphasis on conducting thorough risk assessments and project scoring before presenting them to potential investors on the platform. And it is absolutely obvious that we are able to assess and verify properly potential projects from our home country, utilizing our personal business connections. Also, we ask for each potential borrowing additional collateral and guarantees to back up the desired loan. It can be the pledge of assets, production equipment, and machinery.
It is important to mention that the platform acts as a collateral agent in favor of and on behalf of crowd investors. The task of the platform includes the analysis, assessment, and execution of pledges and guarantees (as a set of interim measures) provided by the borrower and guarantees the fulfillment of financial obligations to the lenders in accordance with the terms of the loan agreement. The mechanisms for the implementation of pledges and guarantees, as well as a plan of actions and measures carried out by Maclear for the enforced collection and sale of pledges and additional guarantees, are spelled out in our FAQ section. It is important to understand that acting as a collateral agent and having collaterals registered in its favor, Maclear, in turn, guarantees its investors stability in receiving interest payments, as well as in receiving and returning the principal amount of the loan, including at the expense of the Maclear Provision Fund. Moreover, the collateral agent role imposes additional obligations on Maclear in terms of comprehensive verification of the borrower's solvency, risk assessment, and collateral value assessment. Indeed, in the event of a "failure" of the project, Maclear will have to cover all participating investors in addition to the interest and the amount of the main investment, which can finally be done only through the enforced realization of all collaterals and collection of all funds received from this process.
This is why we implemented a very careful risk assessment methodology and scoring system built into our platform, in order to minimize the potential borrower insolvency risk to an absolute minimum. Scoring and risk assessment are performed and controlled by qualified and experienced in-house personnel, including our risk managers, and our AML and Compliance officers. They are regularly trained and certified according to CH requirements in order to ensure the high standards in the industry.
In conclusion, I hardly believe that any of our competitors have a similar complex construction where the platform plays a key role in ensuring comfort and safety for the customers. Therefore, we do not have buyback guarantees, because we have implemented another scheme, which is safer and more effective from our point of view.
What makes Maclear stand out from the competition?
I think that it is worth mentioning that we can offer tax-free earning opportunities to all our investors because we do not withhold taxes from profit earned on investments into the loans arranged through the platform. As I know, other EU-based crowdlending platforms are obliged to withhold taxes from their customers. We also offer excellent bonus and loyalty programs to our investors, which are regularly renewed.
Do not forget about our distinguishing legal and contractual setup described in our previous topic, designed and targeted to provide maximum confidence, comfort, and financial safety to all our investors. The platform serving as collateral and collection agent should provide investors the feeling of stability, combining well-balanced carefully crafted, and very complex measures and services, ensuring investment safety and sustainability, long-lasting and secure. Also, we do not charge any fees to investors, except a very low withdrawal fee which also should be very beneficial to our customers.
Regarding the potential borrowing project, we are very flexible and open to conditions discussion, providing them with very loyal financial and advisory/consulting services, assessing their business models and their financial performance, and negotiating other terms and conditions for the fundraising campaigns.
Being very careful in project selection we request a lot of information and documentary-proven facts from them, which, to be honest, not every potential client is really willing to provide.
We pay attention to every detail and sincerely hope that our clients truly understand the necessity of detailed risk assessment and scoring because it is crucial to their successful business development and overall sustainability.
What types of loans do you work with?
We organize loans for small and medium-sized companies that demonstrate sustainable business development. First, all potential borrowers have to complete our due diligence questionnaire and provide us with all required and relevant documentation. Then, Maclear AG performs internally proper due diligence using external data sources for proper verification of the UBO and the team of the projects, their historical and financial background. Next, Maclear performs a risk assessment and assigns a risk score to the potential borrowing projects. Based on the risk assessment and score, the platform discusses the potential project target amount of the loan to be raised and also collaterals and guarantees to be provided to secure the loan. Then, after the IPAC (Investment Project Acceptance and Confirmation Agreement) is finalized and signed by the platform and borrowing project, the project is listed on the platform for the fundraising campaign.
Mainly the loans are structured as bullet loans, but later we plan to offer annuity loans which may be more comfortable for both participating parties – investors and borrowers. Loans maturity may also vary from case to case and should be agreed preliminary with the borrowing project. We prefer at the moment only projects with tangible assets and proven financial track records because our major concern is the project's ability to support the loan by having satisfactory revenues from their business activities.
Which countries are Maclear's projects based in?
As you probably noticed already from our website, we started with the borrowing business projects originating from Estonia, our home country. We did this purposely because we personally can physically assess and monitor them, and permanently control their financial performance. To summarize, we perform a complex work, designated to one single purpose – to build a bridge that brings together "online" loan facilitation and "offline" work, where we carefully supervise and support all of our potential borrowers, working individually with each of them.
Later we plan to spread our practical experience to other neighboring EU countries and of course, we plan to onboard potential borrowing projects from Switzerland.
At the moment we select only performance-proven projects that we can easily control and double-check personally in Estonia, including their reporting and financial data, also visit their physical production facilities and meet with the Teams. This is the only way, in our opinion, we can guarantee the confidence and trust of our crowdinvestors. This takes a lot of time and effort and requires a lot of personnel involvement and travel, so we are trying to grow and expand as fast as we are capable of doing this.
Of course, the Baltic States SMEs, especially production and manufacturing, are very competitive and quite promising due to the lower labor costs and lower energy costs. That is why they are sustainable and attractive.
Very soon we plan to add a few potential borrowing projects from Lithuania and Finland. The Swiss market is also very dynamic and promising due to its stability and quality issues, as we see it, therefore we currently assess a few potential borrowing projects from Switzerland and Austria. But it is obvious that interest rates for Swiss borrowing projects are substantially lower, and therefore they are potentially less attractive to our investors.
What are your impressions of your current markets?
Overall the modern Swiss and European crowdlending market is very dynamic and the same time rather conservative. It becomes more and more regulated, setting higher standards for all participants.
Switzerland has a well-developed and sophisticated financial market, providing access to a diverse range of investors, including high-net-worth individuals, institutional investors, and family offices. Crowdlending platforms operating in Switzerland can tap into this investor base to attract capital for lending purposes. Also, operating within Swiss jurisdiction can enhance the credibility and trustworthiness of a crowdlending platform, thereby attracting investors and borrowers.
The trends, we recently noticed clearly show us that investors tend to prefer shorter-term loans (consumer loans) with higher risks and higher interest rates, rather than conservative long-term lending.
Therefore, we also need to adjust our offered criteria, explaining to the borrowing projects the preferable/competitive loan conditions and maturity timing, and corresponding risks as well.
This is not an easy task to find a satisfactory balance, feasible for all participating parties.
What are your predictions for the future of the P2P lending industry?
We, together with Denis, strongly believe that crowdlending should become a more commonly used financial instrument for small and medium-sized businesses, as well as for startups and innovative ideas, who currently experiencing a lack of access to traditional banking financing due to complex reasons.
Stricter regulation (planned in the EU zone) will increase dramatically the set of requirements and level of qualification for participating players, but at the same time will bring more confidence to the investor's community. We also assume that Investors can hardly expect yield growth. Because soon this segment will become highly competitive when all well-established institutional investors will try to get their portion of the market.
Security measures definitely should be improved in the industry, prioritizing investors' protection and their awareness of potential risks. But in general, we clearly see the new era of alternative financing opportunities, realized through crowdlending tools. We would call this "decentralized financing" where the role of traditional banking will decrease seriously. The whole environment is changing so rapidly that it's almost impossible to give any concrete predictions even for the nearest future.
What do you think is the biggest risk for P2P investors right now?
First of all, I want to mention that unfortunately investment risk always exists, the question is how manageable in principle these risks are, how well they are identified, and correspondingly how well they are managed.
Right now, we monitor slight overheating on the real estate market and increasing default rates for the borrowing projects involved in real estate development, so investors should be quite cautious considering participating in loans raised for real estate, especially short term. This is just my personal opinion.
The other increasing trend, motivated firstly by attractive interest rates and yields, is consumer loans organized through crowdlending platforms. For my consideration, this also might be risky, because overall macroeconomic factors show a slowdown all over the EU zone and people tend to have much lower incomes to serve the loans. Also, this is just my personal assumption.
As I mentioned before, being proactive firstly in our project's risk assessment, we carefully analyze the overall performance of our clients. That is why we concentrate on real sector projects, where demand for the key and essential things should remain even in difficult times. The companies (our potential borrowing projects) should be very cost-effective and price-competitive regarding the products and services they produce. This is a key question of their survivability and sustainability. We carefully assess their financial performance, revenues, forecasts, etc.
Do you have any news regarding your platform?
We are trying to attract more customers and offer very advantageous bonuses and other temporary offerings to our potential investors, giving practically away all commissions and revenues the platform currently has.
We do this purposely because unfortunately we currently experiencing an "empty restaurant effect", where we may have a good service and food, but people passing by simply notice that almost no one is there, so it doesn't make sense to come in.
So, we decided to offer a very attractive bonus program for the Autumn-Winter 2023. We offer a bonus from Maclear +3% to the Interest rate per annum to all borrowing projects currently listed for fundraising. This means that Maclear temporarily pays investors +3% annual interest from its own commission received from the borrowing projects after the completion of each fundraising campaign. Also, only temporarily, we offer a 30 EUR bonus for each 500 EUR invested into the borrowing projects.
Just want to mention that all standard referral and loyalty programs built into the platform also remain to be active. What overall should be very attractive to potential investors (Editor's note: You can get the referral bonus which is a +1.5% cashback bonus for 90 days by clicking this referral link).
What do you have in the pipeline for your investors?
Also, at the beginning of November 2023 we plan to launch 3 new borrowing projects which you can find in "Coming Soon" section. This would give an opportunity to our investors for their portfolio diversification. So, we are trying to offer something new to investor attention, at the same time sticking to our initial concept – production and manufacturing, retail and services.
We plan to actively collaborate with bloggers and influencers, actively participate in social media, try to share our concept and services with the public, attract more attention, and build trust of course by providing reliable and well-secure intermediary services to our customers.
Why should investors choose Maclear?
Probably I answered this question already discussing the previous topics. Just want to highlight the most important features one more time:
Sophisticated and intensive risk assessment and scoring performed towards all potential borrowing projects, designated first of all for overall investment security and risk minimization.
Transparency of the Maclear platform and strict adherence to the current financial regulation, regular audit, and reporting.
The platform is serving as collateral and collection agent in favor of all our Investors.
Careful borrowing project selection and collaterals assessment.
Excellent bonus programs are offered currently to all potential investors. Please check and regularly refresh our website for updates.
New borrowing projects coming soon, allowing our investors to diversify their portfolios through the various industries and market segments.
Tax-free advantage on earnings/interests received from the investments into the loans given to the borrowing projects.
Increasing customer support level provided by our regularly trained personnel towards our customers – both investors and borrowing projects. We permanently learn and implement feedback from our customers, correcting mistakes, implementing convenient features, and increasing service levels.
I personally think that all the factors mentioned above should increase attention from the audience to the Maclear platform, giving them the feeling of confidence and long-lasting relationships.
Please do not forget that Maclear, being Swiss-registered, also offers a tax-free advantage to the investors, because we are not withholding any taxes on the income earned from the investments into the loans raised for the borrowing projects.