How To Earn Passive Income With Peer-to-Peer Lending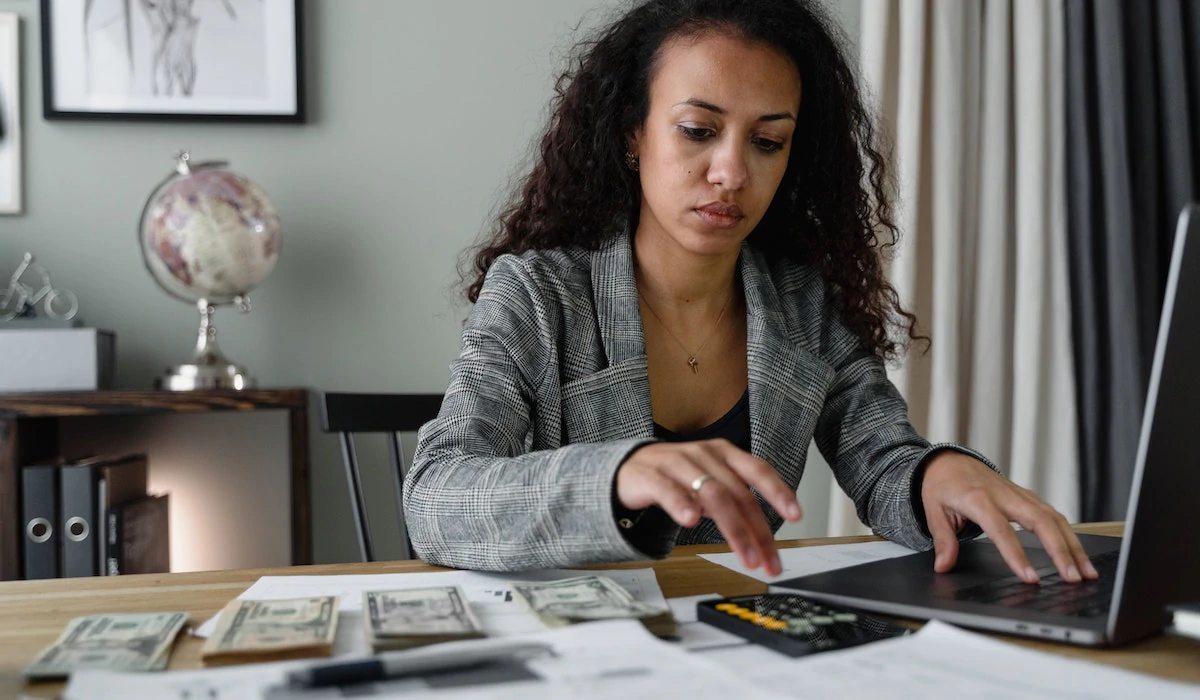 Passive income is income that is earned without the need for active involvement. Examples of passive income include rental income, dividend income, and income from businesses where the investor is not actively involved.
Peer-to-Peer lending is an excellent way of earning passive income because it is a form of investing that does not require a large capital investment. Through P2P lending, investors can provide loans to individuals or businesses in exchange for interest payments over a set period. This form of investing often yields higher returns than traditional investments, and the returns are generally consistent over time making it perfect for passive income.
P2P lending can be done with minimal effort, allowing investors to earn a passive income without any active involvement, which makes it attractive to become a P2P lender.
What is P2P lending?
P2P lending is a form of investing in which people lend money directly to other individuals or businesses. As an investor, you can provide capital directly to borrowers or through a P2P lending platform.
This type of investing offers potentially higher returns than traditional investments and can be a great way to diversify your portfolio. But it also comes with higher risks, so it's important to do your research before you invest in loans online.
How to make passive income with P2P lending
If you want to use P2P lending for passive income, there are a number of factors you should consider when looking for an investment platform. Here are the most important factors for passive income investors:
1. Auto-invest
Auto-invest is a feature offered by many Peer-to-Peer lending platforms that allow investors to automate their investments. This means that instead of manually selecting and investing in individual loans, investors can set up a set of criteria and the platform will automatically invest in loans that match the criteria.
Setting up automatic investment makes investing in P2P lending much easier and more efficient, allowing investors to make passive income with P2P lending without having to constantly monitor the market.
Auto-invest also allows investors to diversify their investments more easily, reducing their risk exposure.
2. Reinvestment
Reinvestment is using the profits earned from investment to purchase additional investments. It is a key strategy for generating passive income with P2P lending because it allows you to compound your returns.
When you reinvest your profits, you are able to earn more interest on the same amount of money and increase your passive income over time. Reinvestment also enables you to diversify your investments more easily, which reduces the risk associated with P2P lending.
3. Automatic payouts
Automatic payout is a feature that can be set up on some P2P lending platforms. It makes it possible to automatically transfer money from the investment platform to your bank account and making P2P lending truly passive.
While a lot of Peer-to-Peer lending platforms are offering automatic investments and reinvestment, only a few platforms on the market are offering automatic payouts.
Best P2P lending platforms for passive income
There is a myriad of P2P lending platforms with auto-invest for investors seeking passive income. Here are some of the best:
1. Robocash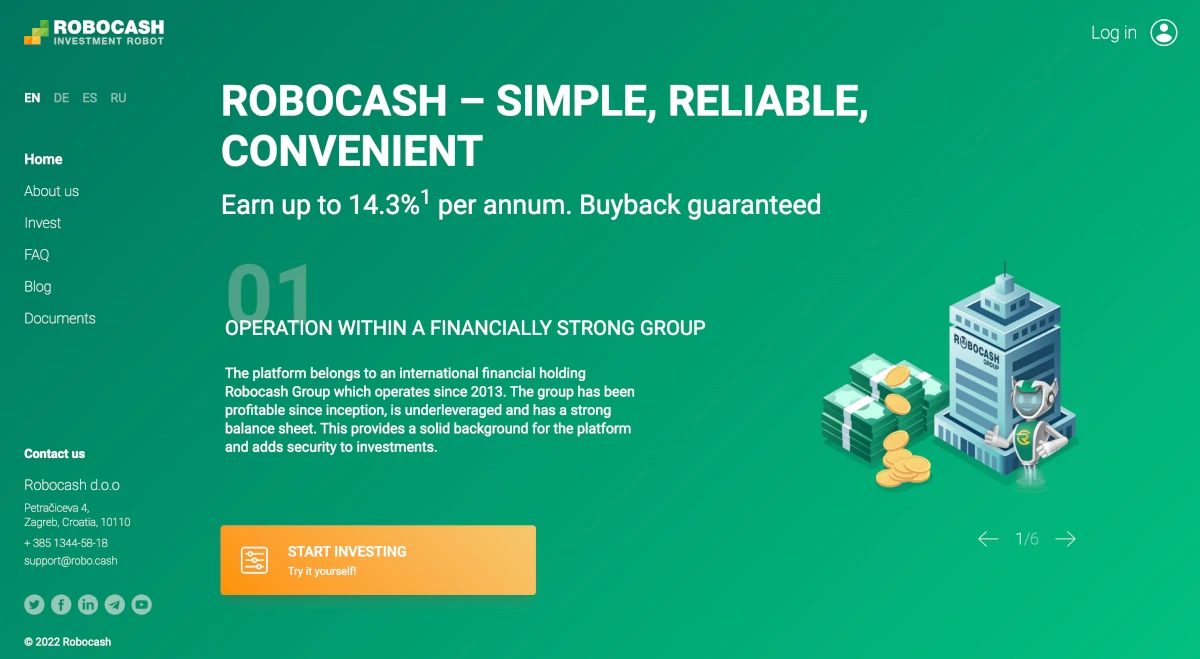 Robocash is currently the best P2P lending platform for making passive income. This is due to the fact that the platform actually allows you to both make automatic investments and reinvest while also offering you the possibility to make automatic payouts.
Robocash makes it possible to earn up to 14,3% per annum in passive income.
Features for passive income:
Auto-invest
Reinvestment
Automatic payouts
2. Mintos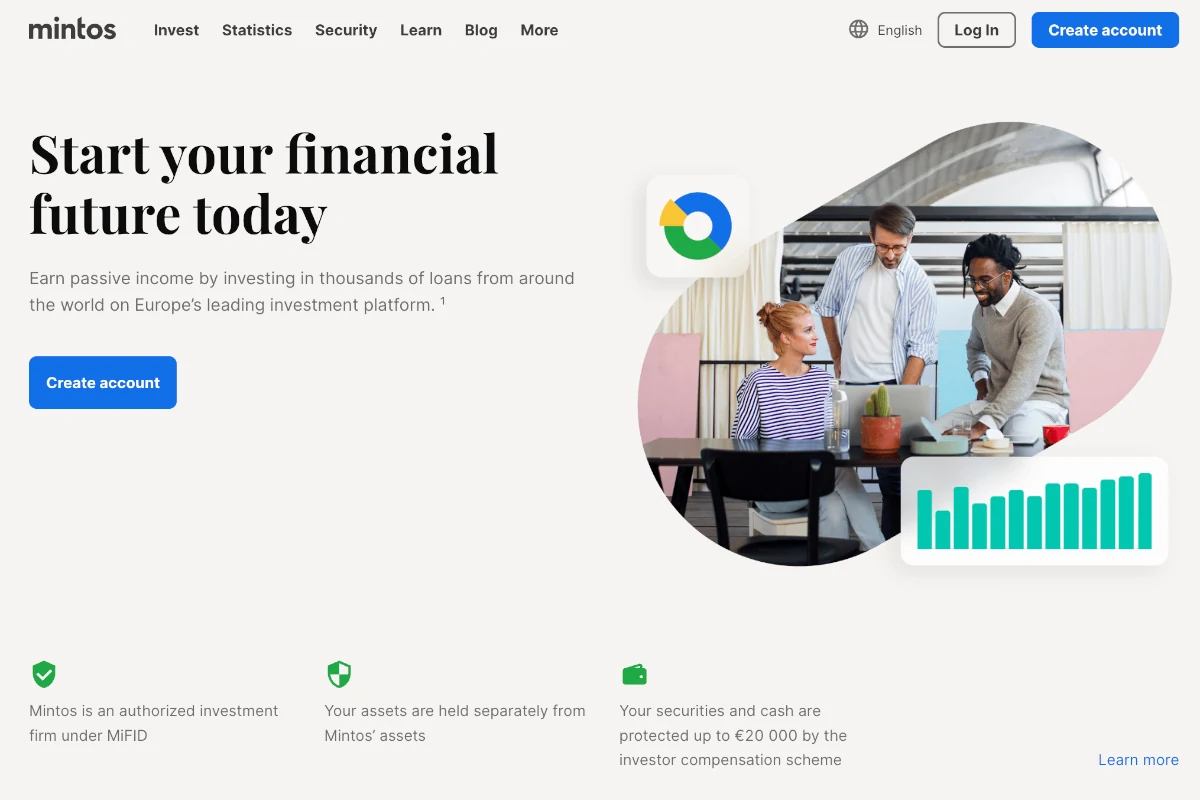 Mintos is one of the best P2P lending platforms for making passive income as they have one of the most advanced auto-invest features on the market. It is also one of the platforms that are featuring most types of loans making diversifying your portfolio very easy.
Mintos is one of the leading platforms in Europe for passive income.
Features for passive income:
3. Lendermarket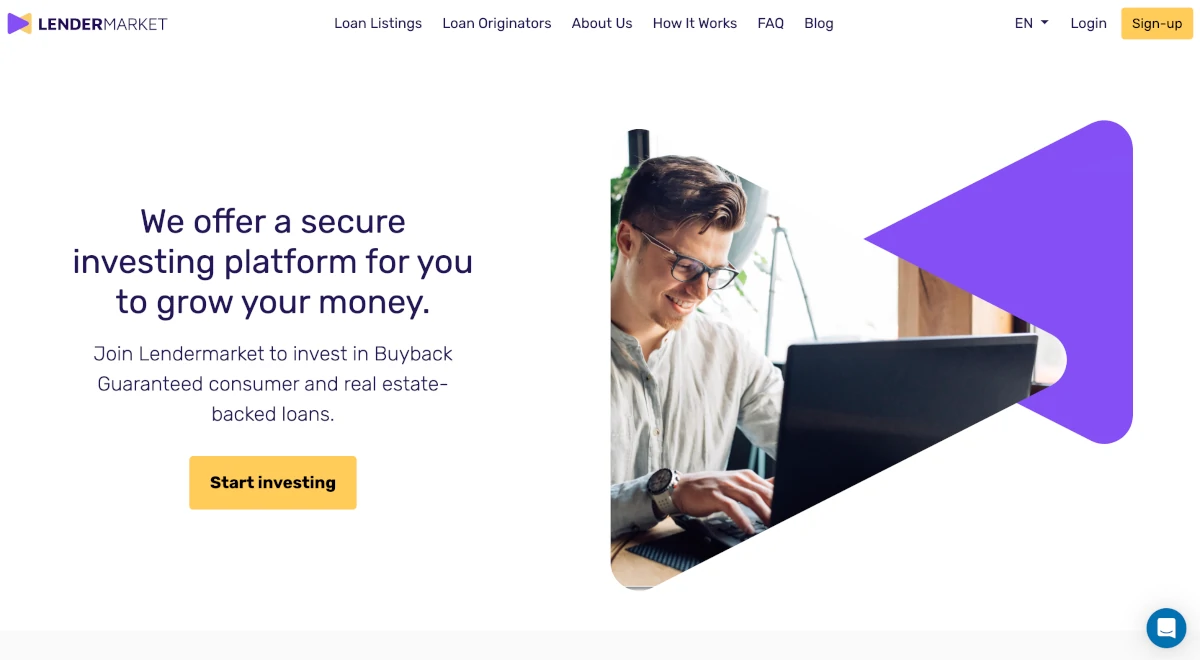 Lendermarket is great for passive income if you are seeking high returns on consumer loans. The platform is part of the Creditstar Group, a large, profitable finance group. With an average return of 13-14%, Lendermarket provides some of the highest returns in the P2P industry.
Your investments are further protected by a Buyback Guarantee, which ensures the loan originators will buy back any loans that are in default. The platform also offers a wide variety of loan products to choose from, giving you increased flexibility and diversification.
Lendermarket provides a simple and convenient investing experience with automatic reinvestments, making it ideal for passive income investors.
Features for passive income:
4. Esketit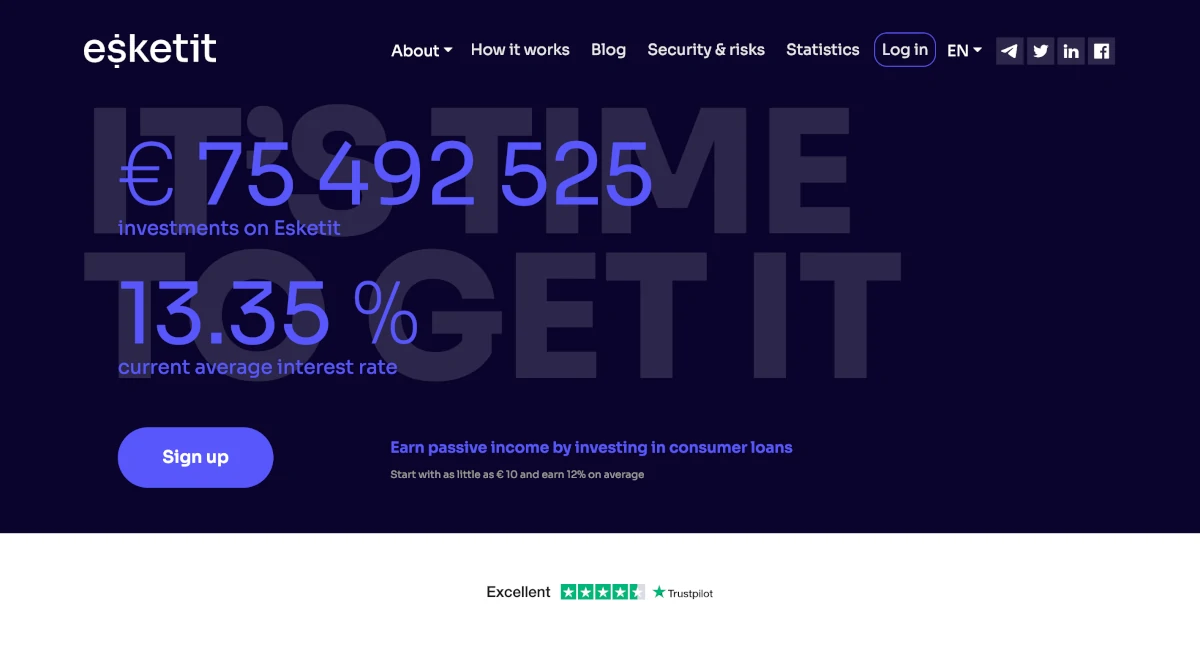 Esketit is a great choice for passive income seekers because it offers a unique range of features that make it a smart and reliable choice. This platform offers both short-term and long-term lending, allowing users to choose the type of investment that best suits their individual needs.
It also offers a buyback guarantee, which means that you will get your money back if the borrower defaults on their loan. In addition, Esketit also offers a group guarantee on loans, which means that even if one loan defaults, the group guarantee will cover the loss.
Esketit also has an excellent rating on Trustpilot, which shows the level of trust the platform has earned from its customers.
Features for passive income:
5. PeerBerry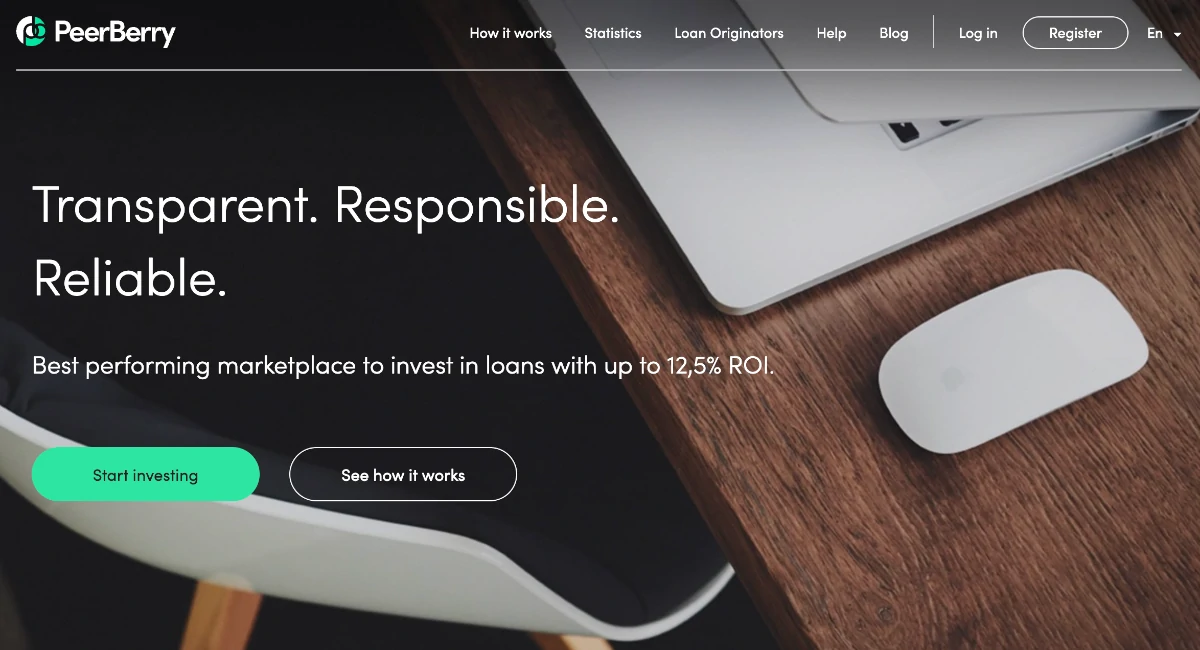 PeerBerry is slowly but surely becoming one of the most popular platforms for making passive income with Peer-to-Peer lending. The platform offers excellent passive income opportunities through investments in secured and unsecured loans.
PeerBerry boasts low-risk investments and attractive returns for investors. It also offers an intuitive interface and a wide range of loan types to choose from, as well as a comprehensive portfolio diversification tool.
Investors can also benefit from a highly experienced team, who have been in the lending industry for over a decade, as well as from a low minimum investment amount of €10.
Features for passive income: